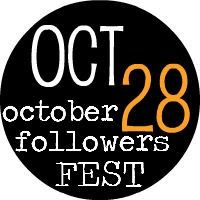 Hi
, I'm Laura but most call me Lolly. I'm twenty-five years old living in the San Francisco Bay Area, CA. I was born and raised in Buffalo, NY -
I know, I made quite the move
- and find myself missing the changing seasons, snow for the holidays, yummy comfort food, and of course my friends. My transition over the last four and a half years hasn't been easy at all, but I'm grateful for the lessons I've learned and the endless amount of opportunities living on the West Coast has given me. Some of these include: meeting great new friends, meeting some of my favorite celebrities like Steven Tyler - Sophia Bush - Katy Perry, and a wonderful career opportunity.
I met my fiance on Myspace many moons ago. A lot of people are shocked when they hear it but honestly, I've lived my life online since I was 12 so it seemed very normal to me. He's an artist, musician, and all around great guy. He has a big heart and a fantastic sense of humor. I'm a lucky girl.
A few last random details: I model (though I've been taking a break), I love social media (you can find me on many, if not most, of the popular sites), I'm a huge One Tree Hill fan and I am so sad 9 years have passed and they are wrapping up filming of their last season, and I love to give back and inspire people!
Instagram: lollyjean

Hope to 'meet' many of you! Xo